Parliament adjourned to Tuesday, 12th October 2021 at 02:00 p.m.
Hon. Paias Wingti, MP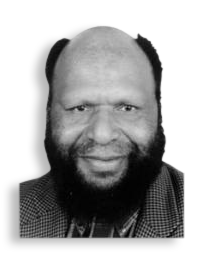 Ministerial Portfolio
Governor
Electorate
Western Highlands
Party
People's Democratic Movement (P.D.M)
Date of Election
2 August 2012
Votes Received
112,640
Contact Details
Parliament Office
National Parliament P O Parliament House WAIGANI, N.C.D Papua New Guinea

Telephone: 3277752
Fax: 3277480
Email: barryrungwa@gmail.com
Electorate Office
Western Highlands Provincial Government

Telephone: 5420648/5421627
Fax: 5422316
Email: barryrungwa@gmail.com
Connect with Wingti


Party Website
Parliamentary Services
Current: Governor for Western Highlands Provincial, Member of Emergency Permanent Parliamentary Committee and Member of Lands & Environment Parliamentary Referral Committee.
Past: First elected to 2nd National Parliament for the Hagen Open seat in the 1977 General Elections. Appointed Assistant Speaker and member of Public Accounts Committee. Elected Government Whip in 1977. Member of the Select Committee on Expatriate Involvement in Business Activities from 1977-1978. Appointed Minister for Transport and Civil Aviation from 1978-1980. Re-elected to 3rd National Parliament in the 1982 General Elections for the same seat. Appointed Deputy Prime Minister and Minister for National Planning and Development in August 1982. Appointed Minister for Education. Early 1985 Resigned as Government Minister and appointed Leader of Opposition. With some Pangu Pati members pulled out of the Somare-led government and together with other members from other parties formed and became Leader of People's Democratic Movement after formation of the party . Elected Prime Minister. Re-elected to 4th National Parliament in the 1987 General Elections for the Western Highlands Provincial seat. Re-elected as Prime Minister in August 1987. Appointed member of the Privy Council in 1987. Appointed Leader of Opposition due to change of Government in July 1988. Re-elected to 5th National Parliament in the 1992 General Elections for the same seat. Elected Prime Minister during formation of Government. In September 1993 Resigned as Prime Minister then was re-elected as Prime Minister. Following Court's ruling against re-election as Prime Minister in August 1994, Mr. Wingti became Leader of Opposition in September 1994 . In August 1995, after the Provincial Government reforms, Mr. Wingti stood down as leader of the opposition to be first Governor for Western Highlands. Re-elected to the 7th National Parliament in the 2002 General Elections for the same seat as a People's Democratic Movement Candidate and assumed post of Governor for Western Highlands Province. Listed as Independent following PDM name change to PNG Party in November 2003. Served on the Law and Order Committee between 2002 and 2007. Revived the People's Democratic Movement and subsequently made Parliamentary Leader of that party in May 2007 before the 2007 General Elections.
Biography
Religion: Chiristianity
Primary Education: Mt. Hagen Community School,1960-1967
Secondary Education: Mt Hagen High School, 1968-1971
Tertiary Education: Political Science, University of Papua New Guinea, 1974-1976

Achievements: He was a delegate to the Australian Union of Students Conference which was held at Monash University in Melbourne in 1975 and became President of the PNG-China Friendship Society (UPNG) in 1976. Mr Wingti received the Companion of the St Michael and St George (CMG) in the Queen's New Year's Honour's List in 1988 in recognition of his distinguished service to Government. Appointed member of the Privy Council in 1987.
Community Interests:
Last Occupation Prior to Elections:
Copyright 2021 National Parliament of Papua New Guinea